Please go to WP-Admin  > Listings > listing Categories > here you can create new or change Categories.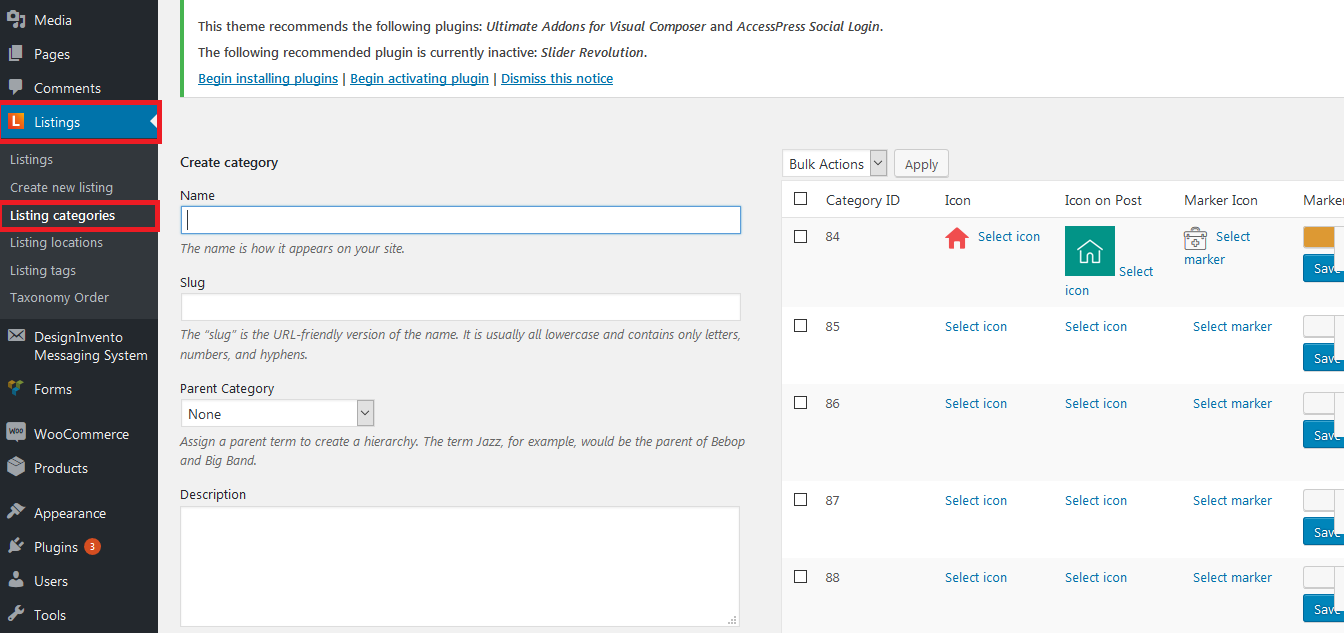 Categories details.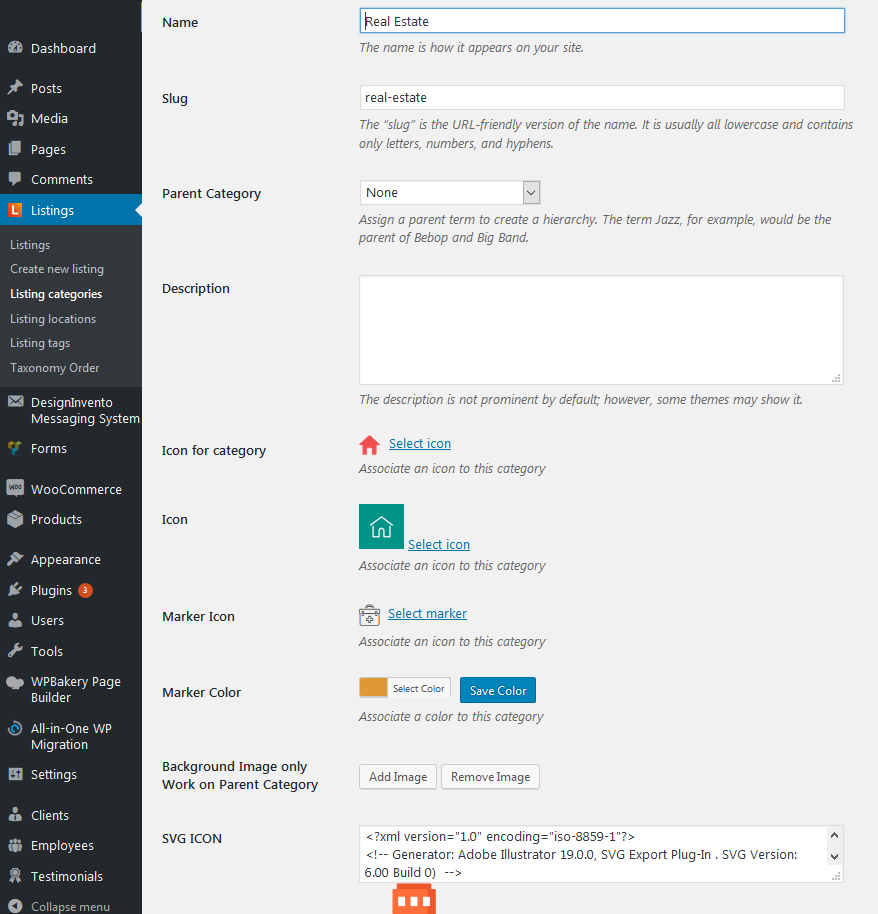 Set Category icons
We have three types of Category icons.
1. Font icon
2. Image icons
3. SVG icons

You can choose anyone to implement on frontend from WP > Ads listing System > Listing Settings > Categories Settings
Choose your desired style for Categories. Category icons style has three options to choose which one you want to have.
We have already added some of the icon. You can add your own as PNG into your directory.  wp-content > plugins > listings > resources > images > categories icons
Place here you own.  for Image icon style.
Then go to your WP > listings > listing categories > Select any category you want to have an icon.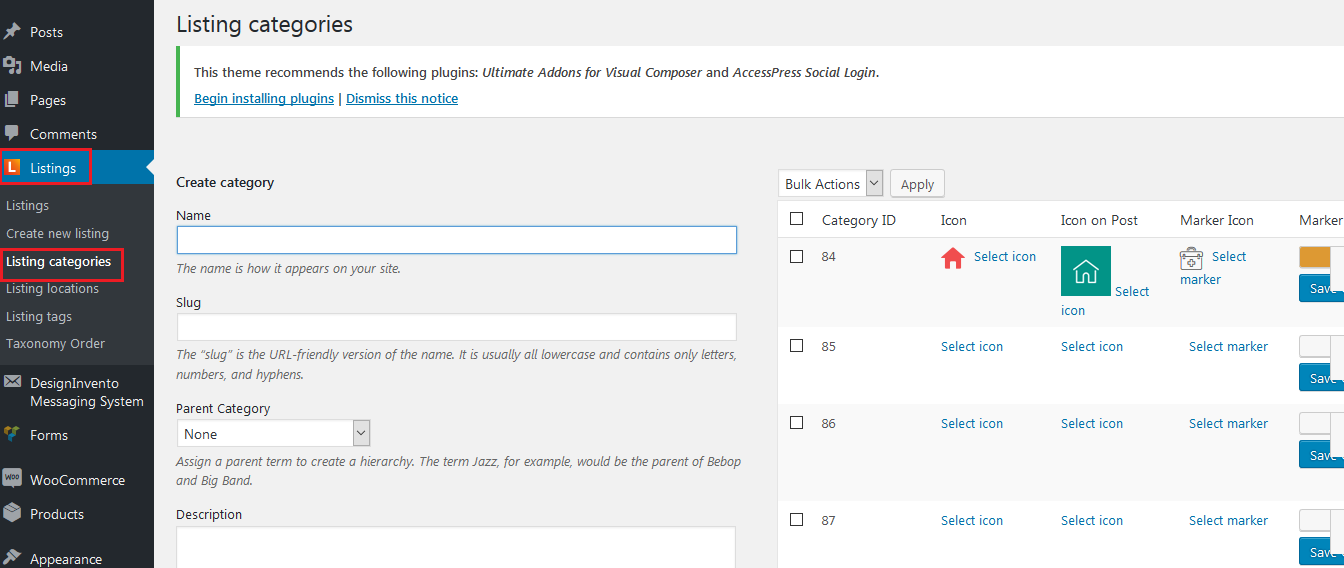 Icon for a category are your "Image icons" and down you can see SVG icons grab your own SVG icon code and past in the field. hit save.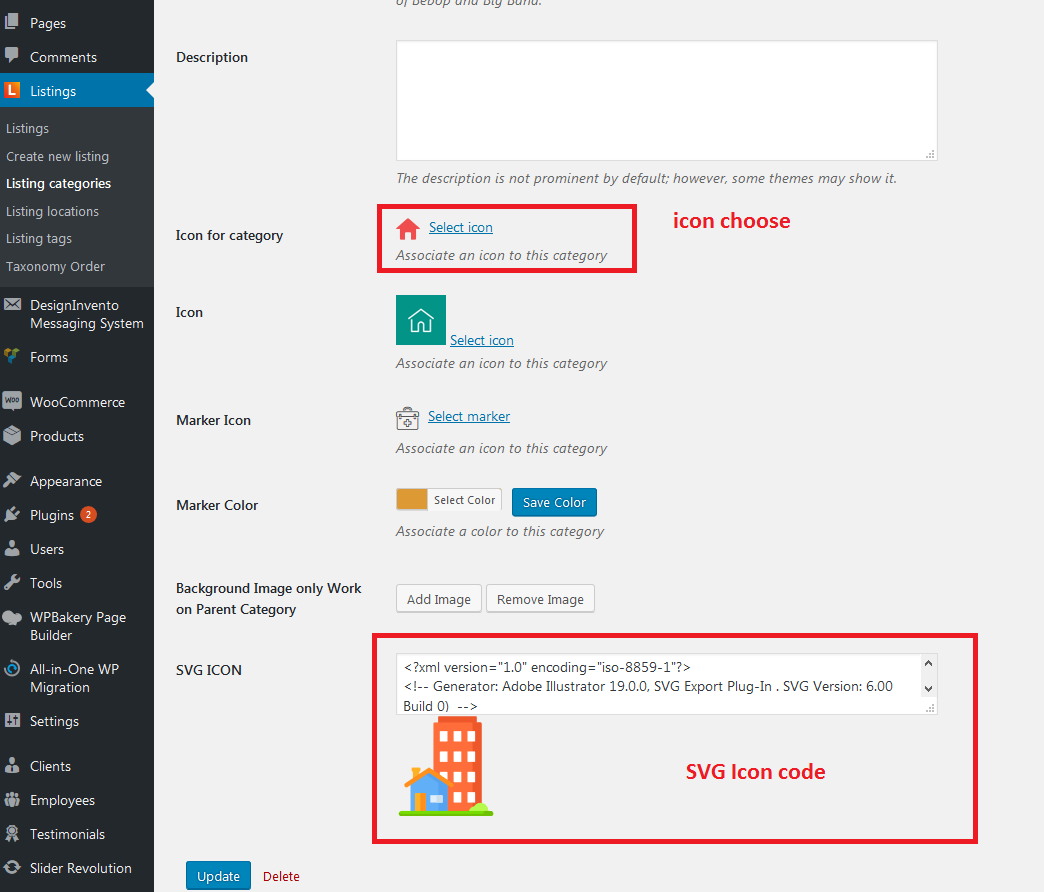 Note:
Icon category is for > image category
Marker icon is for > font icons
SVG Icon is for > SVG icon
Whatever option you have selected as "Category style icons" that icon style will be active. like I did "image icon style ". you can have your own icons. check below.
In this picture "SVG icons". you can have your own icons via past your own SVG icon code into the field. check below.
Category Settings
Here we will discuss all the options related to Categories like Categories Default Style, Categories Icon Style, Categories nesting level, Categories columns number etc as in attached image. You can change all the options from here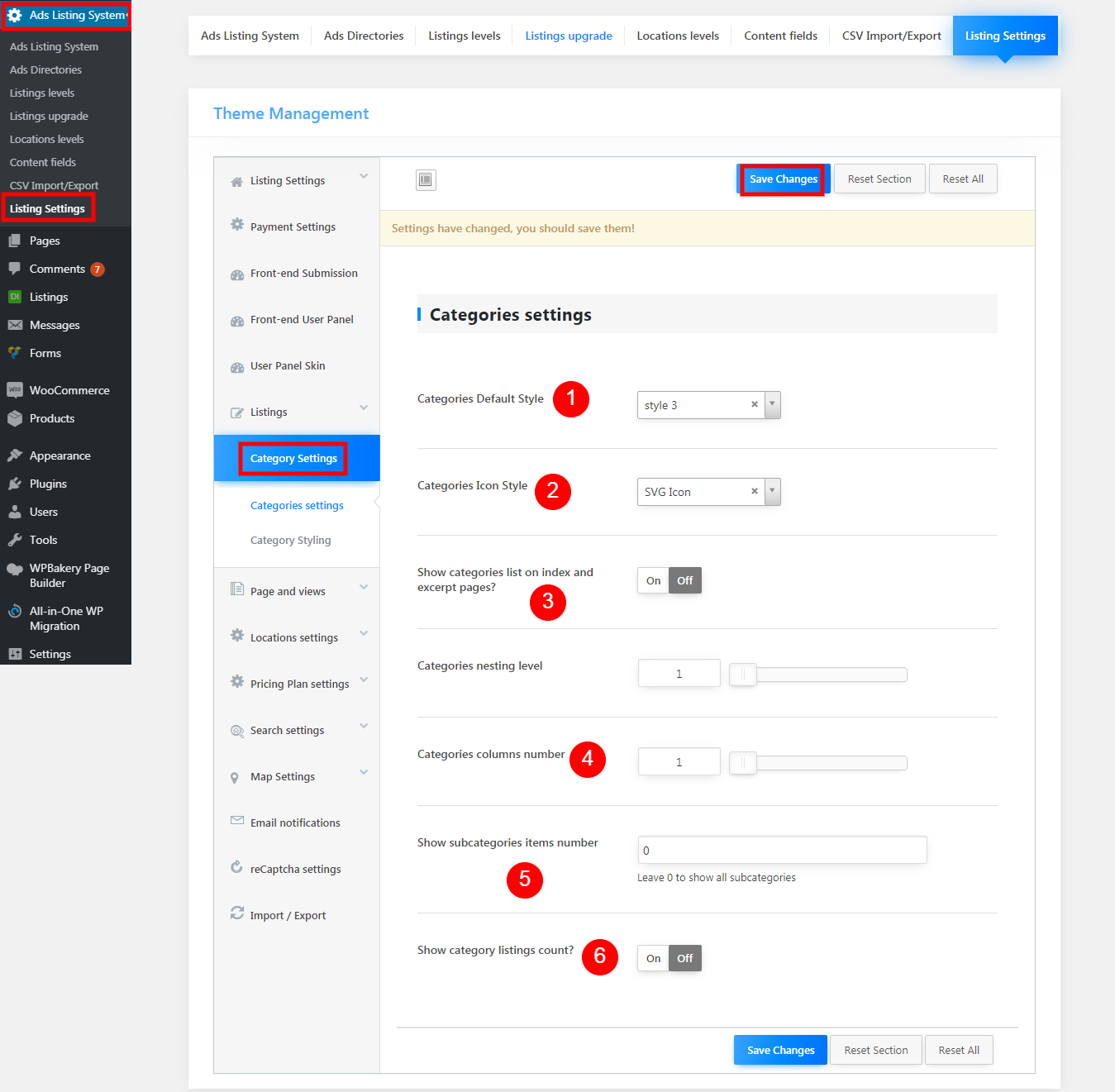 Category Title Typography > Category title typography can be changed from here
Child Category Title Typography > Child category title typography can be changed with this option
Category Title Text Transform > Category title text can be uppercase, lowercase and capitalize from here
Child Category Title Text Transform > Child title text can be uppercase, lowercase and capitalize from here
Parent category title color > Parent category title color can be changed from here
Child category title color > Child category title color can be changed from here
Category Wrapper (means category box) background, background on Hover, Wrapper Border Color, and Wrapper Border Color on hover can be changed from here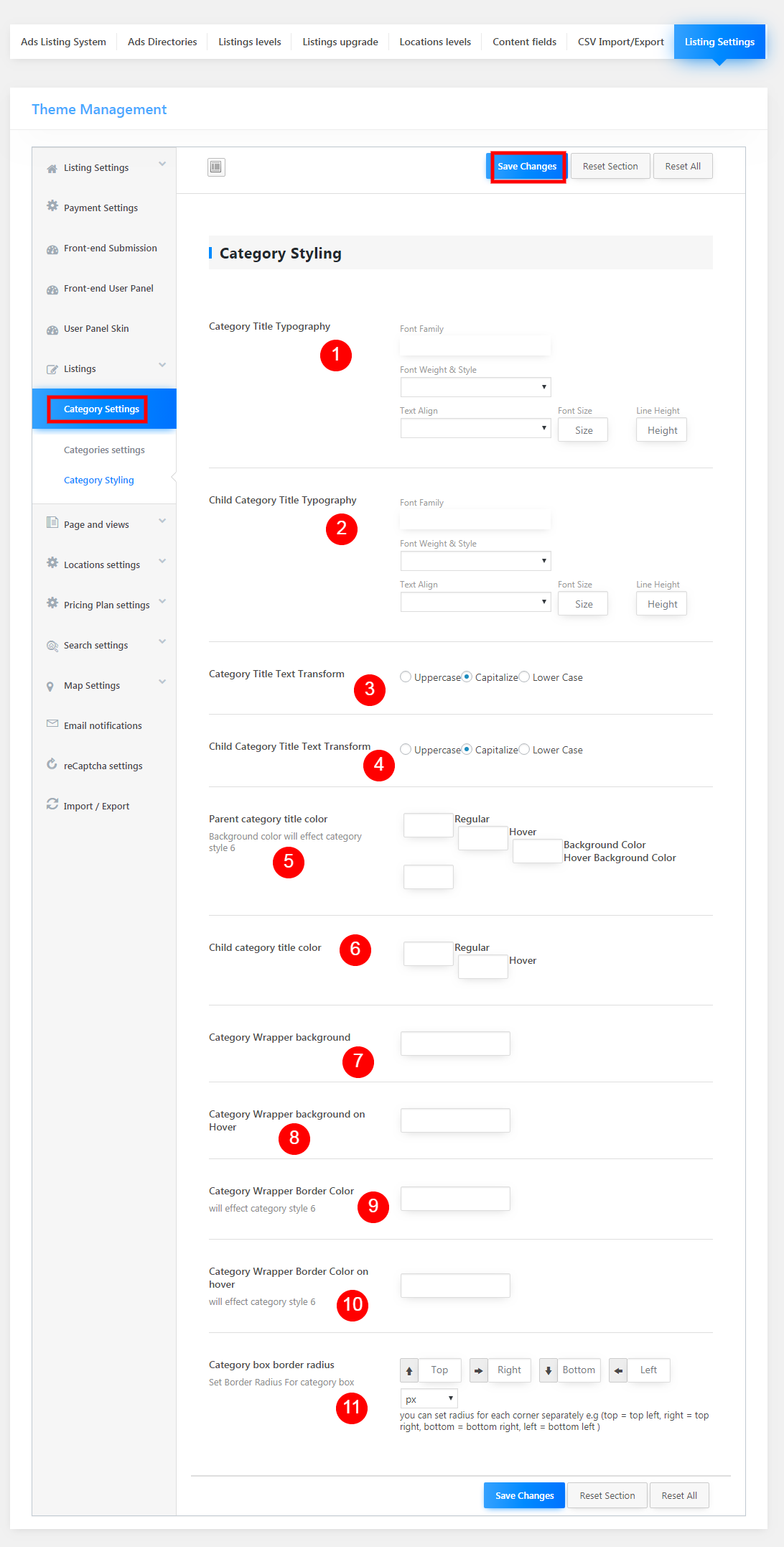 Hope You will Like this Article