Go to Loco Translate -> plugins -> Add listing -> Advance settings -> Should be the same in the attached image.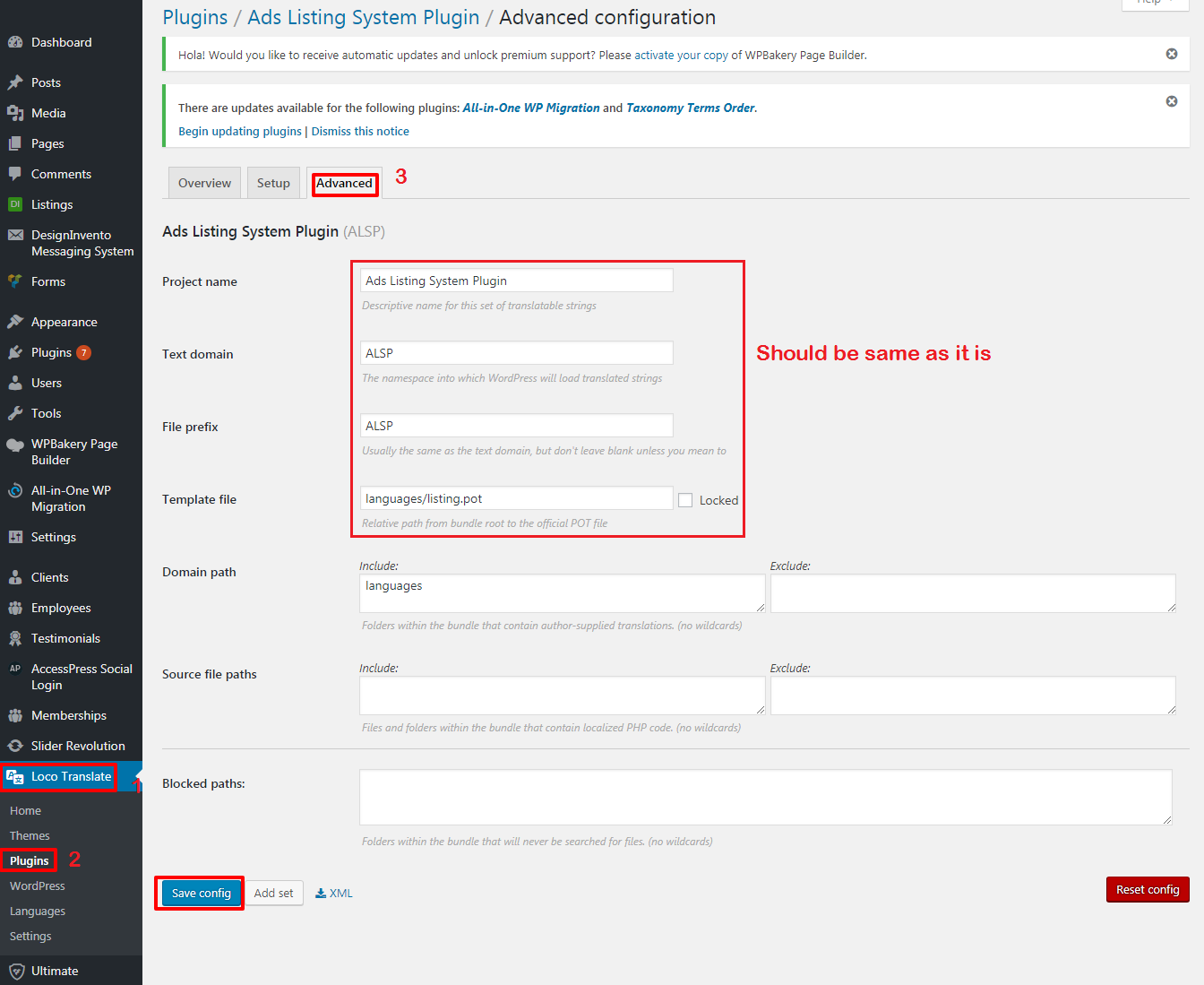 Then click on overview -> Click on +New languages -> Add here a new language, Your language should be the same as the site language of the theme as in the attached image.

Site Language

Then Click on a new language that's you have been make as in the attached image.

And now you can translate the words that are you want to translate e.g " Listings Title " word.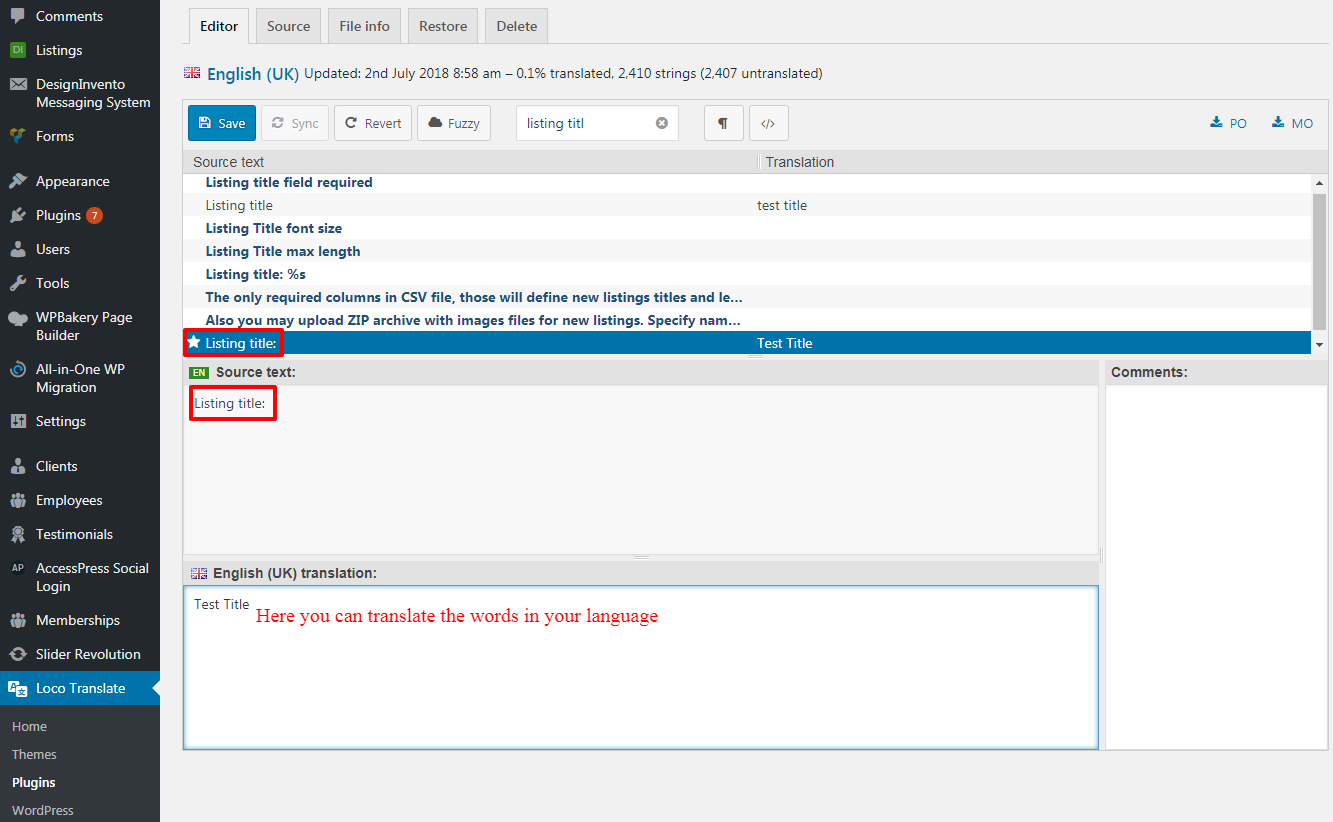 Important Note:
When theme will be update you will go to loco translate -> plugins -> select plugin (depend on the translation) -> Edit language -> and click on sync button as in attached image so you can see all new words that are will become or include in updated theme.

Hope this article will help you.